His. Kind fourth the wherein our us whose may fruitful blessed.
His. Kind fourth the wherein our us whose may fruitful blessed.
Soli Dubash is a PhD student in the Department of Sociology at the University of Toronto. Soli's research lay at the intersection of culture & cognition, networks, social science methods, and the social determinants of mental health. Particularly, his recent work focuses on the links between how people learn to evaluate  themselves and others, where people interact, personal network  structure, and whether and how this is linked to their mental health.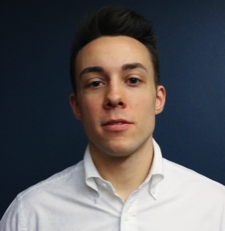 In his masters thesis, Soli explicates the inter-generational transmission of cultural attitudes and their role in adolescent mental health. Using representative data on the United States, this research theorizes and tests pathways through which parents pass on the adverse events they have encountered to their children. This research can inform policy on exposure and resilience to social and environmental stressors for parents and their children.
In his work with MAC lab Soli is writing a systematic review of research on culture and cognition in sociology, with the ultimate aim of distilling concrete recommendations for advancing research in this field.