"I believe... that theories of the middle range hold the largest promise, provided that the search for them is coupled with a pervasive concern with consolidating special theories into more general sets of concepts and mutually consistent propositions."
- Robert Merton
What I Do
My research is animated by two complementary aims. First, I examine how work in cultural sociology, social psychology, and cognitive psychology can be synthesized to develop better models of human action, focusing particularly on values, identities, and dual-process cognition. Second, I explore the sources and behavioral consequences of different moral cultures.
I also am interested in quantitative methods. In the past I have published on rural churches and clergy health.
Website last updated: July 22, 2019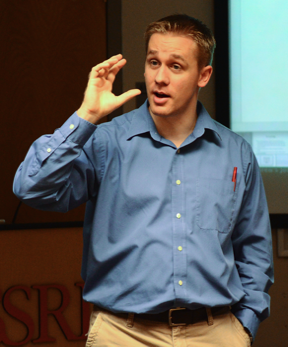 News
New Paper on Measuring Automatic Cognition in Sociology
Sociological theories have long drawn on ideas of habit, schemas, and other forms of implicit cognition. In a new paper published in the American Sociological Review my co-authors Raphael Charron-Chenier, Cyrus Schleifer and I argue that our measurement must accurately instantiate our theories. We offer evidence for the utility of the affect misattribution procedure for capturing constructs of interest to sociologists.